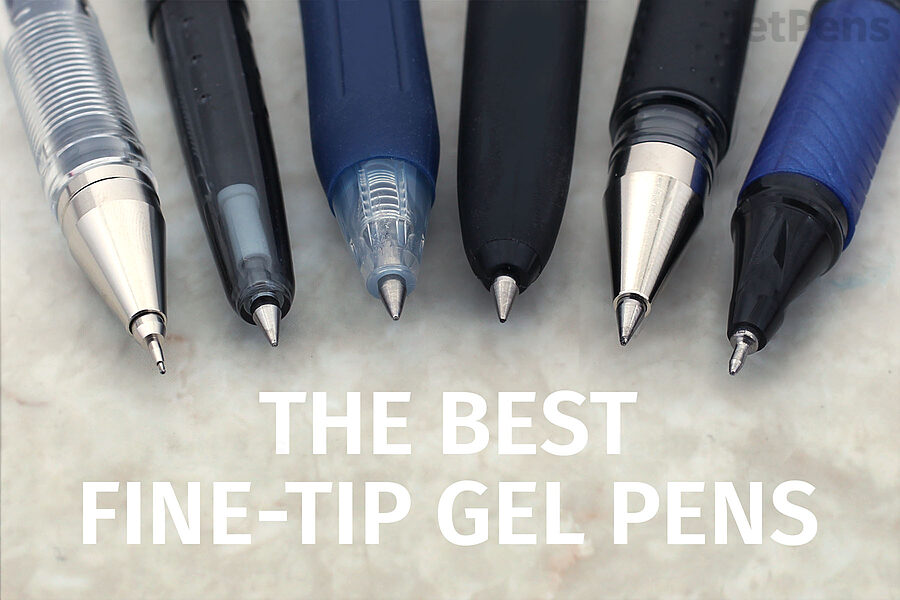 If crisp, fine lines are what you crave in an everyday writing instrument, nothing beats a fine-tip gel pen. Ballpoints and rollerballs have their place, but as certified pen fanatics who have tried everything from Bics to Montblancs, fine-tip gel pens are at a completely different level when it comes to precision.
Fine-tip gel pens let you fit more writing onto every page and notecard. They make your handwriting neater by creating sharper, more consistent lines. And because they don't put as much ink on the page as broader pens, they dry faster, are less prone to smudging, and even last longer.
For the best fine-tip gel pens around, we need to look to Asia. Here in North America, a 0.5 mm gel pen is considered fine or even extra fine. But in Japan, fine-tip gel pens range from 0.4 mm all the way down to 0.25 mm. 0.5 mm doesn't even make the cut.
In this guide, we'll share some of our all-time favorite fine-tip gel pens and give you some tips on how to choose the best one for you. Read on or watch our video to see our picks.
CreditSource link